Single Grandy & Paper Roll Holder Set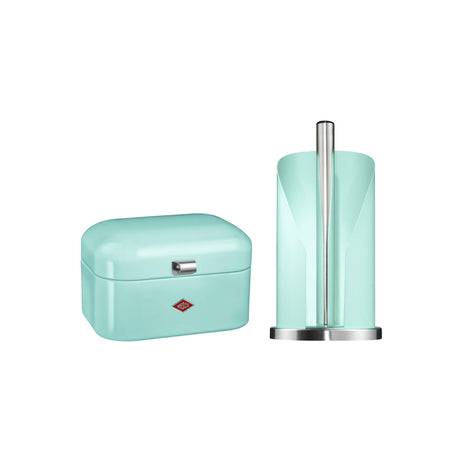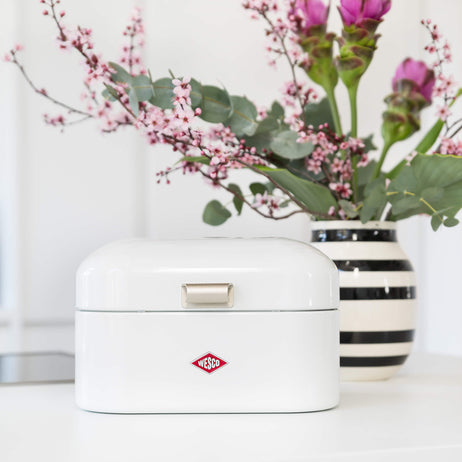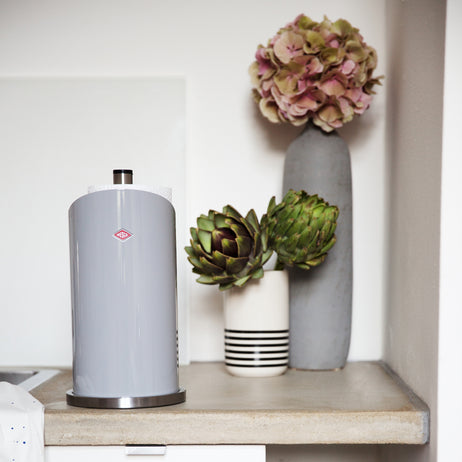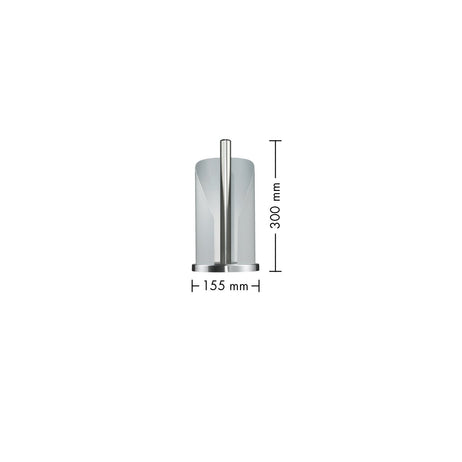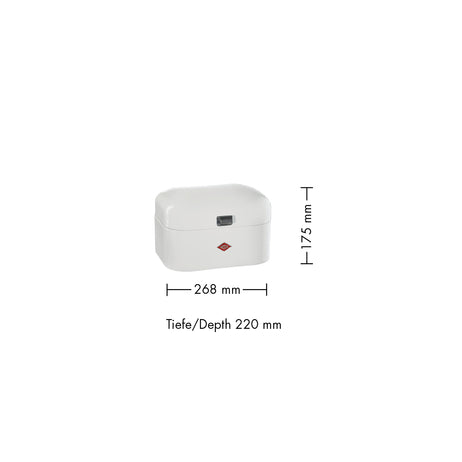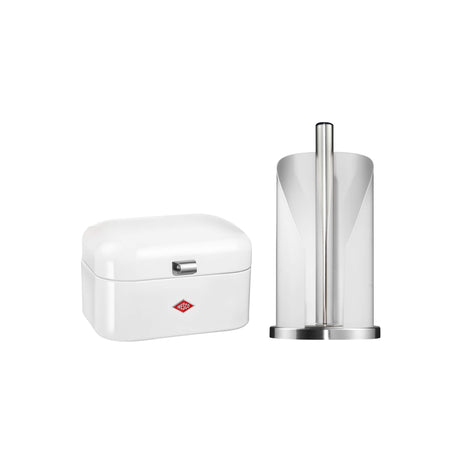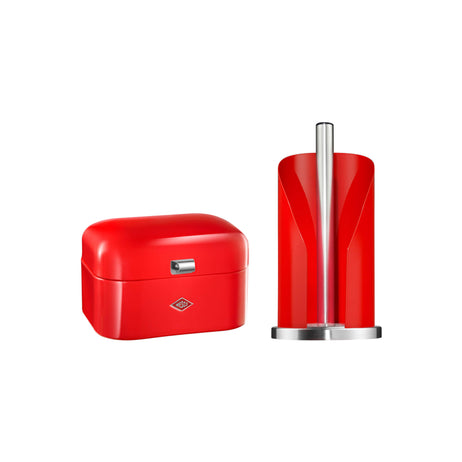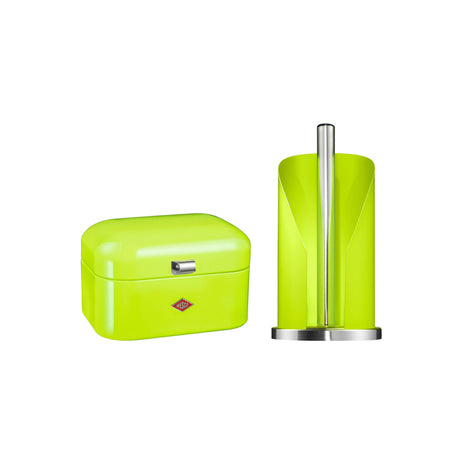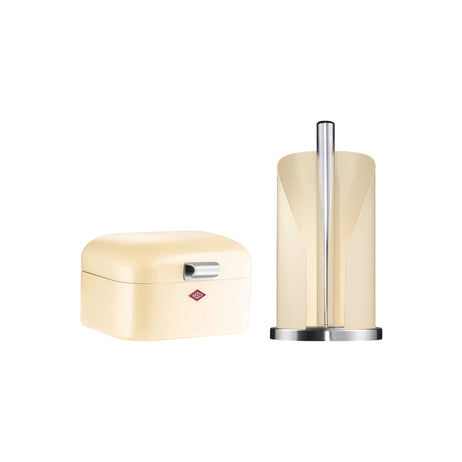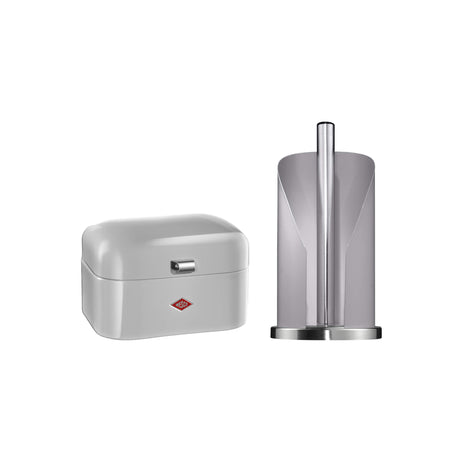 Product Information
Product Info
A great kitchen essentials set to get you started! The classic Grandy style and the ever useful Paper Roll Holder. 
These two don't just have to be used in the kitchen either, they are extremely useful in the Bathroom too! The Paper Roll holder can be used to store toilet rolls in style and the Single Grandy makes a useful toiletries and medical storage box. 
Included: 
If you like the style of the classic Grandy bread bin but you don't need it as big, the Single Grandy is perfect!
An original 1940's design, the Wesco Single Grandy is perfect for the smaller kitchen. The Single Grandy is made of high-quality powder coated steel and has ventilation holes in the back to allow air circulation for keeping bread fresh. Securely store cookies, cakes, biscuits or anything that will easily fit inside.
Material:
Main Body: High quality powder-coated sheet steel.
Handle & Hinges: Metal.
Not dishwasher-safe.
To view this product, click here >>
Paper Roll Holder -  A great addition to the Wesco range of matching bathroom and kitchen accessories. The Paper Roll Holder has a coloured powder coated steel exterior with a stainless steel interior post. A Stylish addition to both the kitchen and the bathroom – the Wesco Paper Roll Holder holds a standard kitchen paper roll or two toilet rolls.
Material:
Outer Curve: High-quality powder-coated sheet steel. 
Base and Post: Brushed Stainless Steel.
already said in the first box