Pushboy Kitchen Set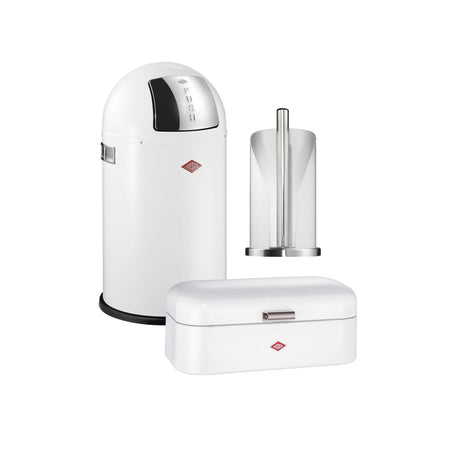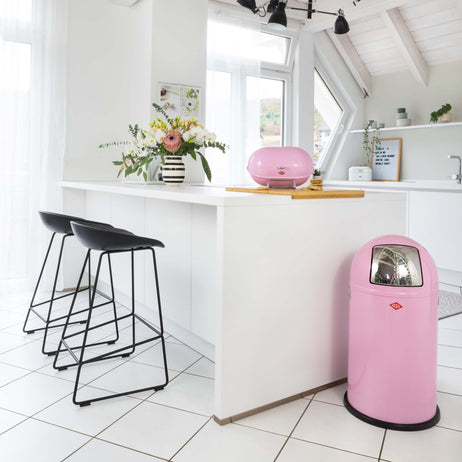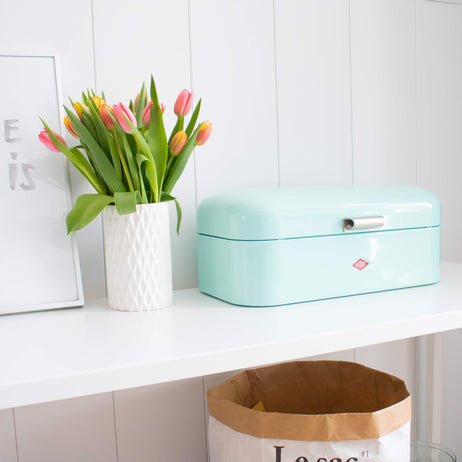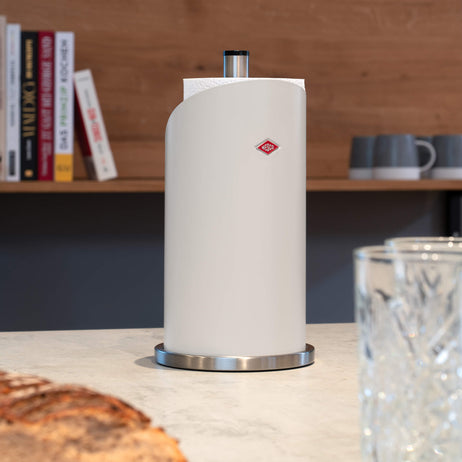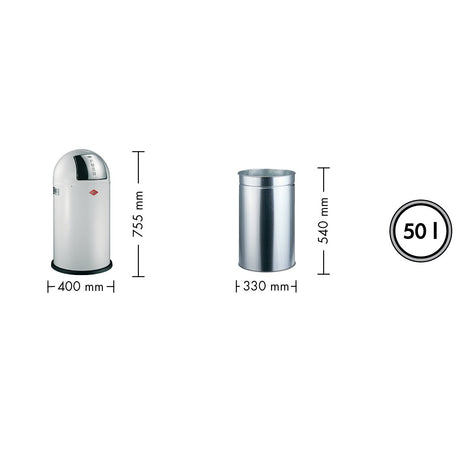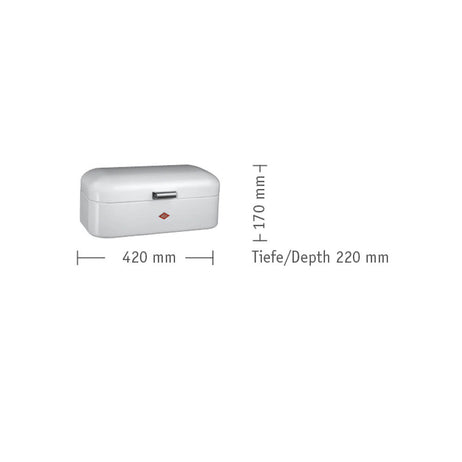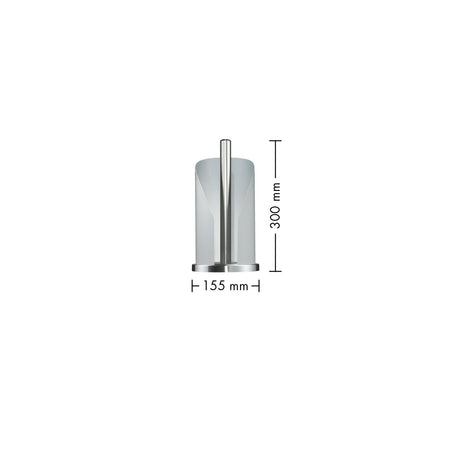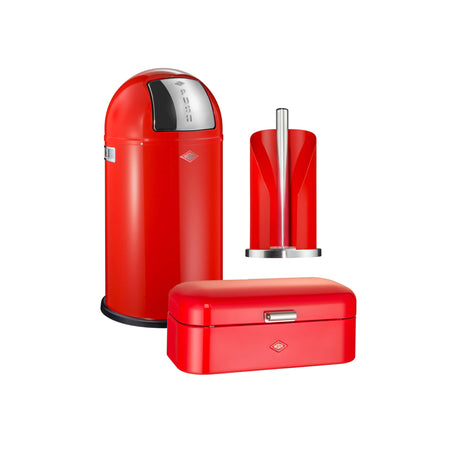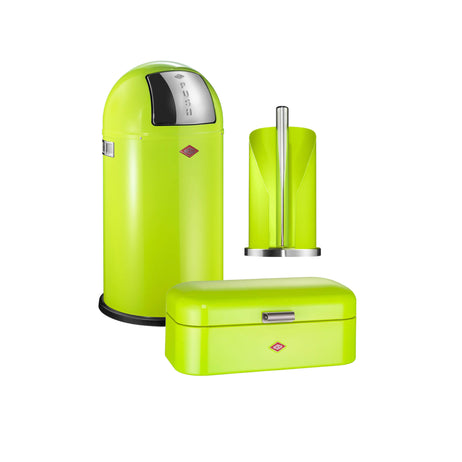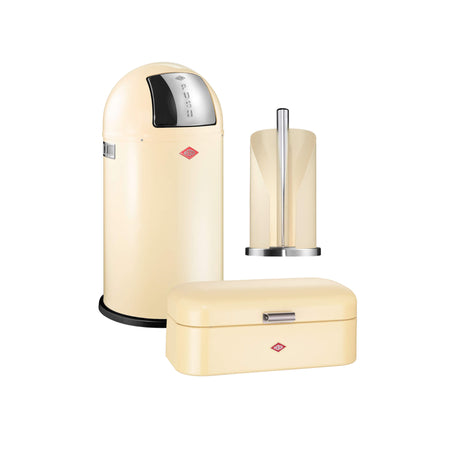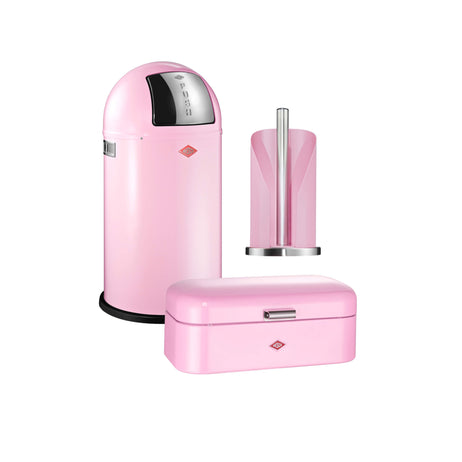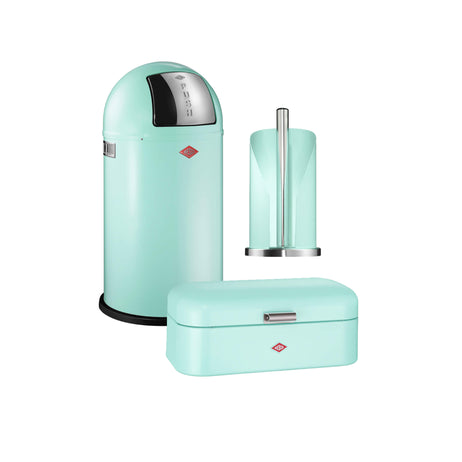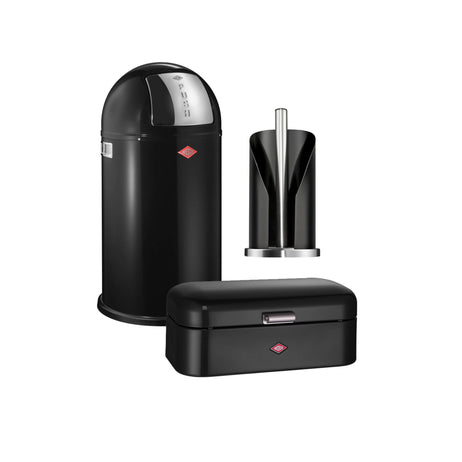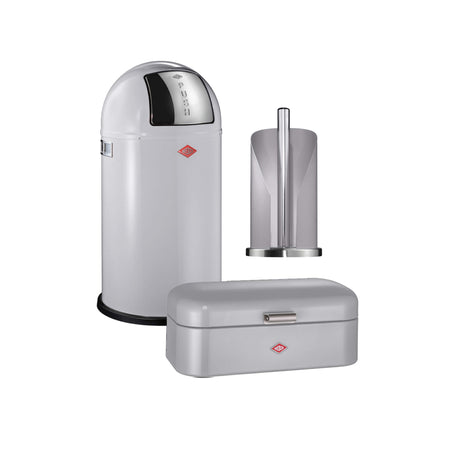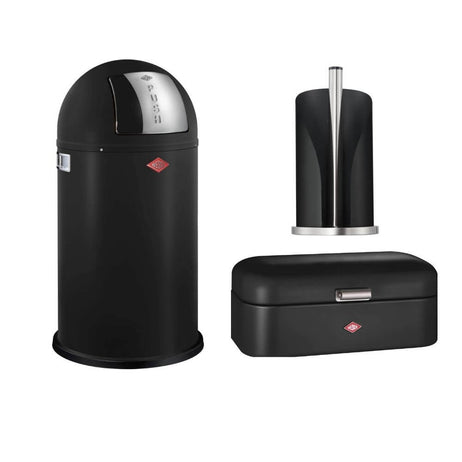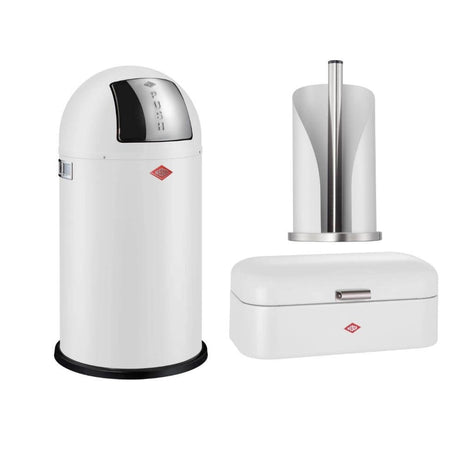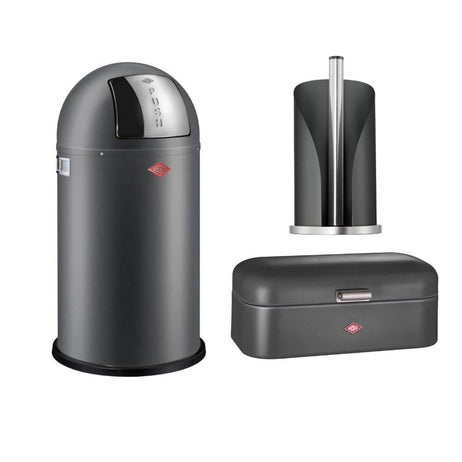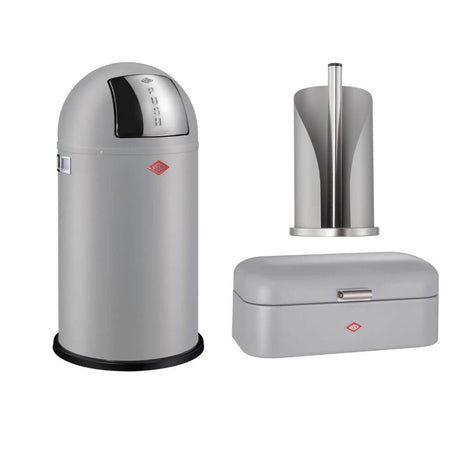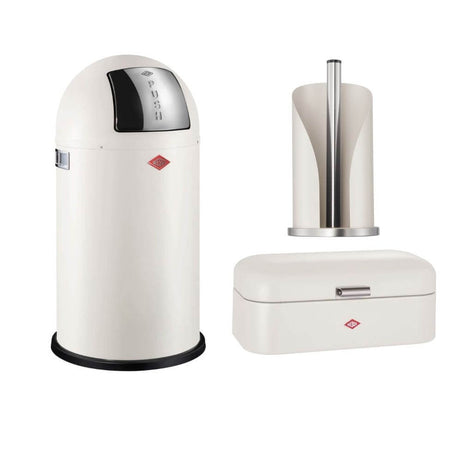 Product Information
Product Info
The Pushboy is the most famous rubbish bin from Wesco - A Classic!
You could kit you kitchen out with some of what we here at Wesco Living UK class as the essentials to get you started. Whether you are looking to add a pop of colour, for accessories that match in with your design or sleek nutrals then this kit is great to get you kitchen design ideas off to an amazing start.
Products Included: 
Pushboy Waste Bin 50L - With a capacity of 50 litres and offers plenty of space for a lot of rubbish. Due to its size, it is ideal for the kitchen, the office or commercial spaces. The waste is simply thrown in through the large stainless steel flap on the top, which securely seals in any odours.
The design classic shows that useful objects have to look anything but boring! The waste bin is made of powder-coated, high-quality sheet steel and is available in a variety of colours allowing you to make a colourful statement should you wish. The Pushboy is also convincing in detail. The plastic ring on the bottom of the body protects floors from damage. A guide ring on the inside prevents rubbish from sliding between the body and the insert.
Material:
Main Body: High quality powder-coated sheet steel.
Push Flap: Stainless Steel.
Inner Bin: Galvanised Metal.
Handles: Chrome plated plastic
Base Ring: Plastic
To view this product, click here >>

Paper Roll Holder -  A great addition to the Wesco range of matching bathroom and kitchen accessories. The Paper Roll Holder has a coloured powder coated steel exterior with a stainless steel interior post. A Stylish addition to both the kitchen and the bathroom – the Wesco Paper Roll Holder holds a standard kitchen paper roll or two toilet rolls.
Material:
Outer Curve: High-quality powder-coated sheet steel.
Base and Post: Brushed Stainless Steel.
To view this product, click here >>
Grandy Bread Bin - It offers a lot of space for a large loaf os bread, cake or pastry. Therefore, the perfect family sized bread bin.
The large bread box has ventilation holes on the back, which ensures optimal ventilation of the contents. The metal hinges attaching the lid are sturdy and strong, along with a simple yet in-keeping metal handle for easy operation.
Material:
Main Body: High quality powder-coated sheet steel.
Handle & Hinges: Metal.