Traditionline Big Bio-Double | 58L | Orion Grey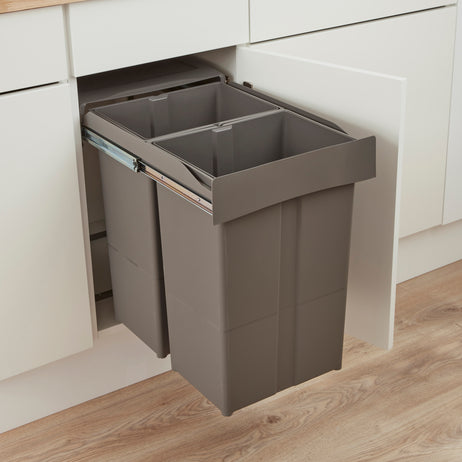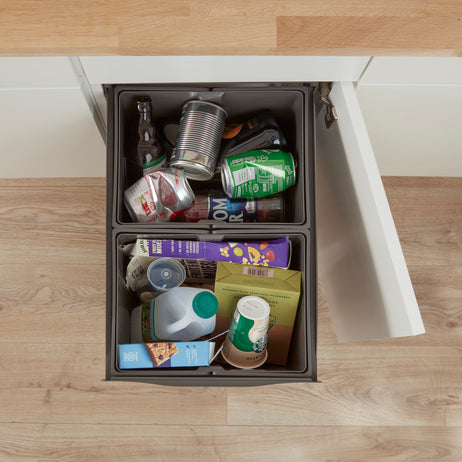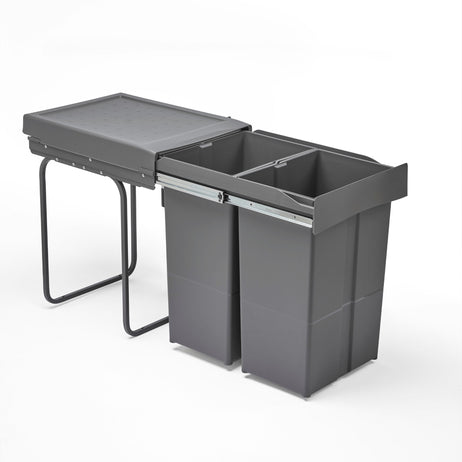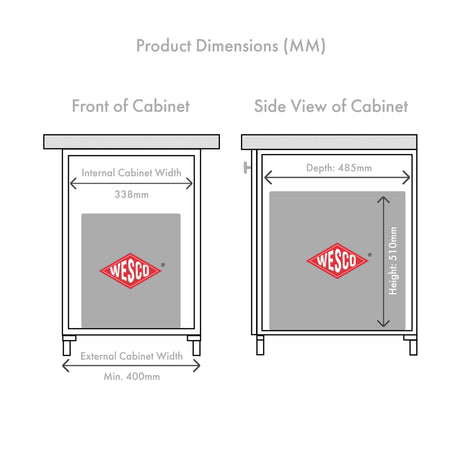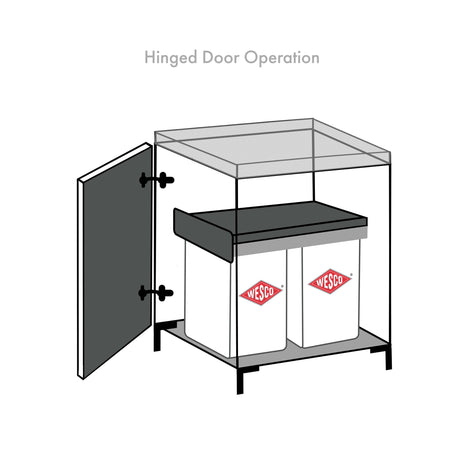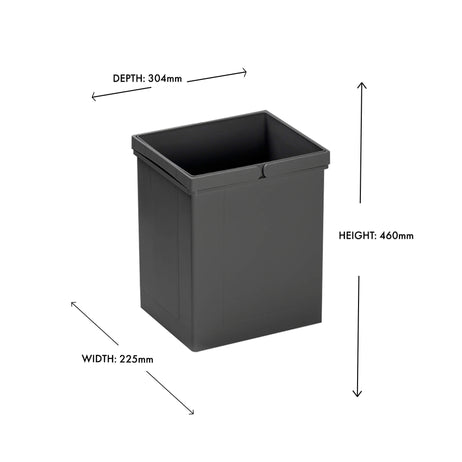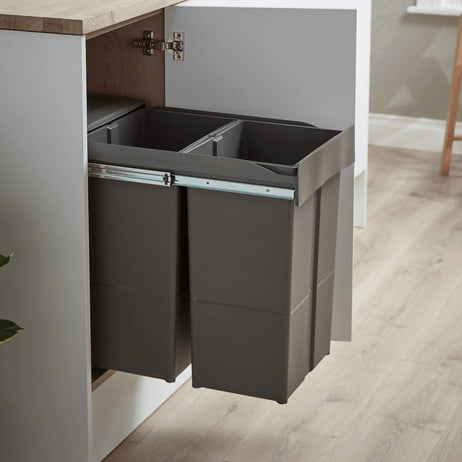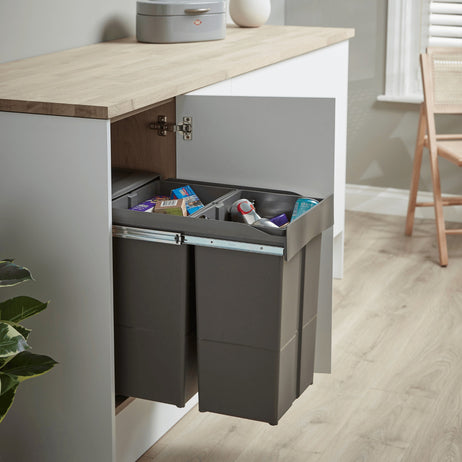 Product Information
Product Info
The Big Bio Double 58L is mounted to the base of the cabinet and is suitable for cabinet widths 400mm and wider. The Bio Double has two 29L capacity bin inserts that sit within a frame and are carried on high quality full extension ball bearing runners.
The Big Bio Double is designed to be used inside cabinets with a hinged door, both of the 29L compartments are perfect for separating and recycling household waste. They are made from plastic and are easily removable with durable double handles making waste removal and cleaning a breeze. Both 29L bin compartments sit beneath an odour trap lid that sits across the top of the whole bin system, keeping any odours contained.
Operation: Using the Big Bio Double 58L is simple, the bin system is pulled out separately once the cabinet door has been opened. Using the plastic front panel the system is pulled out manually by hand to reveal both bin compartments.
Click here to view the fitting guide >>
Upgrades: Individual plastic lids are available, these are ideal for sealing the individual bin compartments. (See related products below)

Built In Dimensions

(H) 510mm x (W) 338mm 

 

x (D) 485mm

Capacity


58L ( 2 x 29 )

Minimum Cabinet Width


400mm


Colour
Orion Grey

Door Type
Hinged Doors
The fact the bin could be retro fitted makes my kitchen unit feel customized & provides an excellent solution to hiding kitchen bins.
Does exactly what it claims to do. Just what we wanted
Excellent bin with deep compartments. Ideal.
A bit expensive for what it is, but works well and fit in my cupboard.
Product seems sturdy and well made. Very easy to install. Good size bins. No smells seem to escape from the bins with this system (bins sliding under a static top lid) even though we didn't buy additional individual lids for them. It would be good if it did come with basic instructions, however. I worked out how to pull out the bin frame to the maximum limit of extension of the rails, which makes lifting out the back bin easy once the product is installed inside a cupboard, but it would have been quicker to read a couple of short instructions.