Peppy Mill Salt, Pepper & Spice Grinder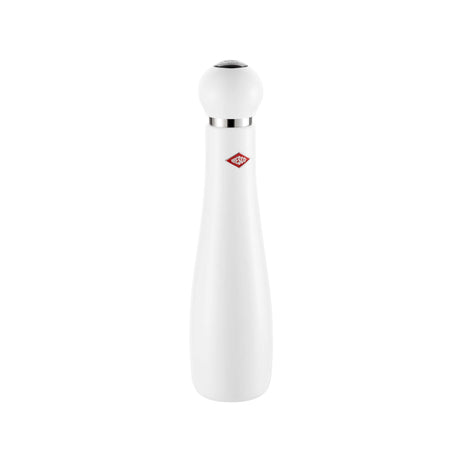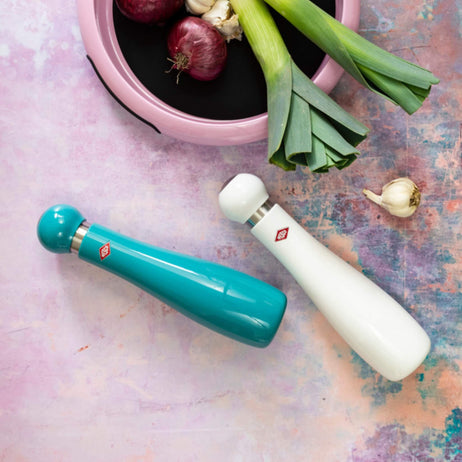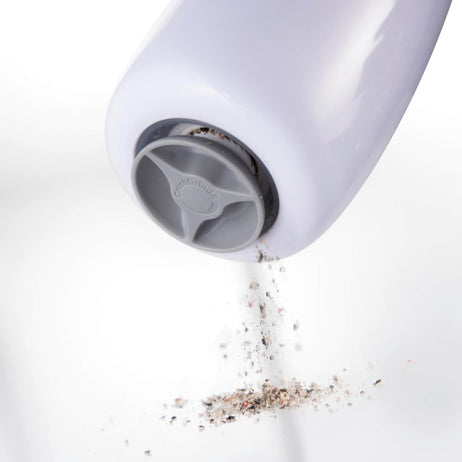 Product Information
Product Info
The Peppy Mill has a design that appear to be like your standard shaped salt and pepper grinder but there is something a little special about this one. 

The Peppy Mill is equipped with a practical dosing mechanism that minimises this mess left on worktops and tables. After the grinding process, the mill closes again from below, so that soiling of the work surface is avoided. The steam that rises during cooking is also shielded if the grinder is operated directly above the pot.
Whether salt, pepper, dried herbs or spice mixtures: the Peppy Mill is well suited to the job thanks to the high-quality ceramic grinder. The CrushGrind® grinder is made of high-tech ceramic, a material that is harder than steel and particularly suitable for food processing.
The grinder is easy to clean and particularly durable.
The grinding degree can be set individually depending on the requirements.
To protect the high-quality grinder from dirt, it is covered with an acrylic lid.
How to fill: Simply pull off the the spherical hood and fill the mill with salt, pepper, dried herbs or spice mixtures. 
Material:
SAN plastic (food-safe) with CrushGrind® ceramic grinder Capacity
The spice grinder and its components are not dishwasher-safe.
Cleaning Instructions:
We recommend cleaning the surface with a damp cloth and common household detergent. Please do not use scouring agents or scouring pads! Powder-coated surfaces are not dishwasher-safe.
Dimensions:

| | |
| --- | --- |
| Height | 300mm |
| Width | 75mm |
| Filling Volume | 200g / 170ml |