Edel Master | 32L | Stainless Steel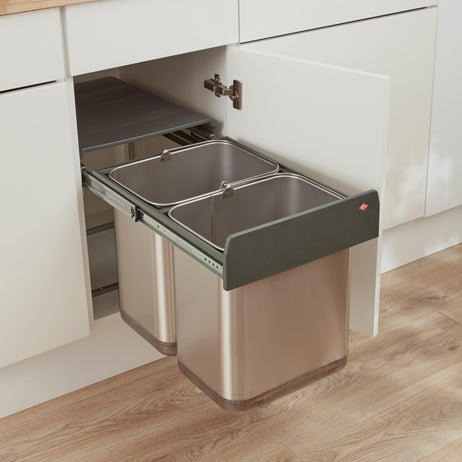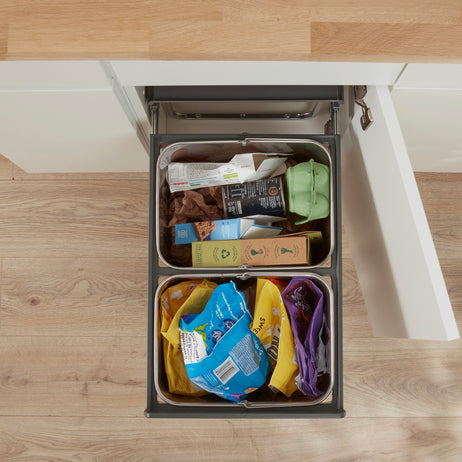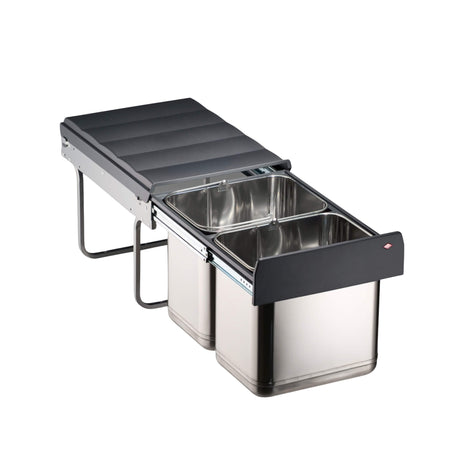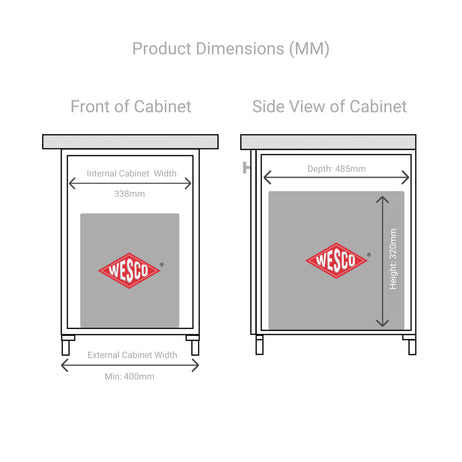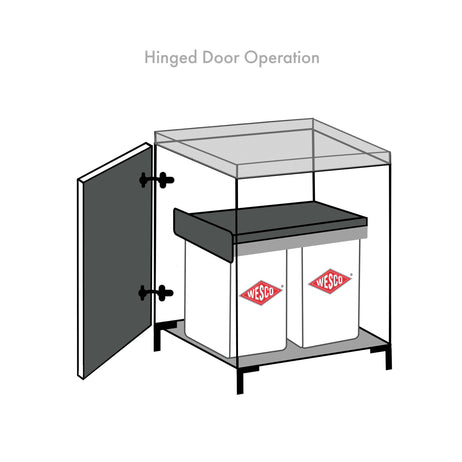 Product Information
Product Info
Edel Master 32L is mounted to the base of the cabinet and is suitable for cabinet widths 400mm and wider. The Edel Master 32L has two 16L capacity Stainless Steel bin inserts, sitting within a frame carried on high quality full extension ball bearing runners.
This bin system is designed to be used inside cabinets with a hinged door, both of the 16L compartments are perfect for separating and recycling household waste. They are made from Stainless Steel making them perfect for the home and professional kitchen. Each insert can be easily removed making waste removal and cleaning a breeze. The two compartments sit beneath an odour trap lid that sits across the top of the whole bin system, keeping any odours contained.
Operation: Using the Edel Master 32L is simple, the bin system is pulled out separately once the cabinet door has been opened. Using the plastic front panel the system is pulled out manually by hand to reveal both bin compartments.
Click here to view the fitting guide >>
Built In Dimensions

(H) 320mm x (W) 338mm 

 

x (D) 485mm

Capacity


32L ( 2 x 16L )


Minimum Cabinet Width


400mm


Colour
Stainless Steel

Door Type
Hinged Doors
I'll tell you when it's installed but the Wesco one it's replacing has lasted 10+ years! I'll add the extra star later