Inner Bin with Metal Handle | Stainless Steel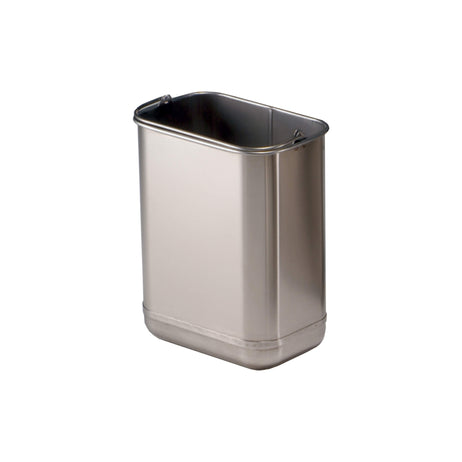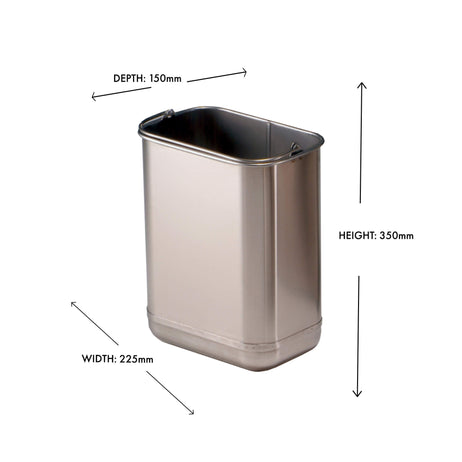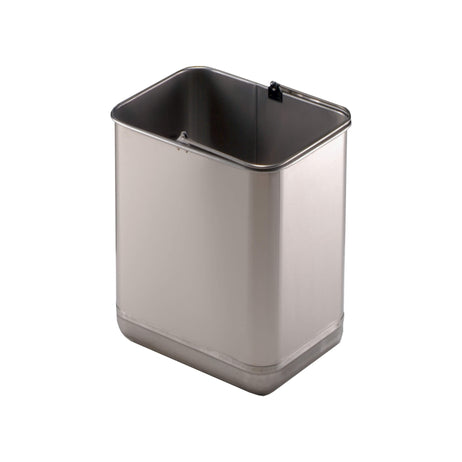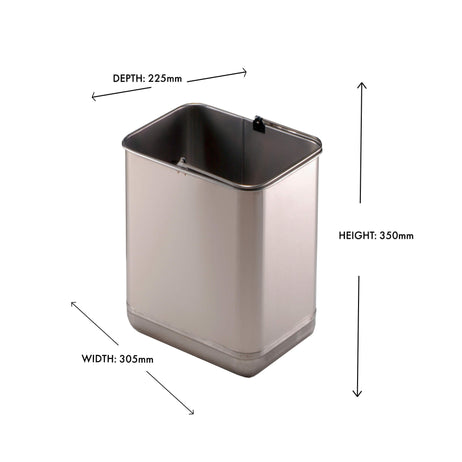 Product Information
Product Info
These individual inner bins are made from Stainless Steel and come with a metal handle. They are mainly used within the Edel Master, Edel Double and Edel Trio Stainless Steel, Built-in internal waste bin systems. 
| | |
| --- | --- |
| Capacity | 10L |
| Dimensions | H: 350mm D: 150mm W: 225mm |
| | |
| --- | --- |
| Capacity | 20L |
| Dimensions | H: 350mm D: 305mm W: 225mm  |
Product was exactly as described.
Exact replacement for old bin
I bought this 20 ltr bin to replace two 10 ltr bins, there is a standard sizing in this product line so although it is a different make, it ftis perfectly and the best priced one around after a lot of comparison.
Perfect replacements for my kitchen.
Item as expected and well packaged
It fits perfectly - I?ve replace it for 2 smaller bins. It?s much better as fits so much more so we changed our bins less often and use less plastic bags.
It does what it is meant to do
Already had one but sadly left it on the hob whist it was still hot!!! Found the replacement easily online and hey presto...the next morning I have a perfect new one :)
The plastic construction of the bins is very fragile and the 'rim' breaks off a little too easily for comfort rendering the handles completely useless.
Easy to identify required product on website. Speedy delivery time.All-round good experience.
Good product but overpriced
perfect size, excellent quality
Very good product...did break easily
It was exactly what I needed
It could be from recycled plastics. Yet I don?t think it is.
Replacement item - so already knew what I wanted.
Excellent all round. Good product
stronger than the original bin. Good quality