Push Two 50L Bin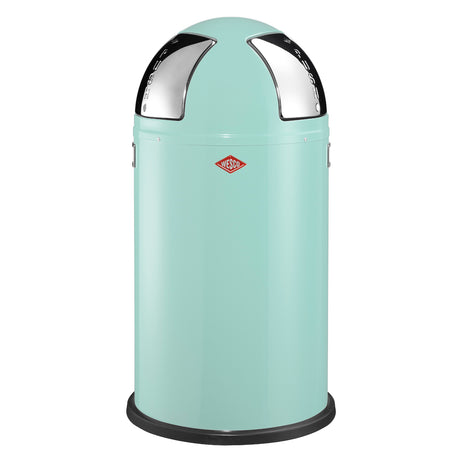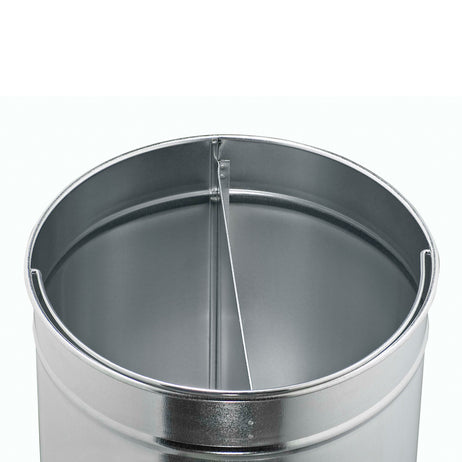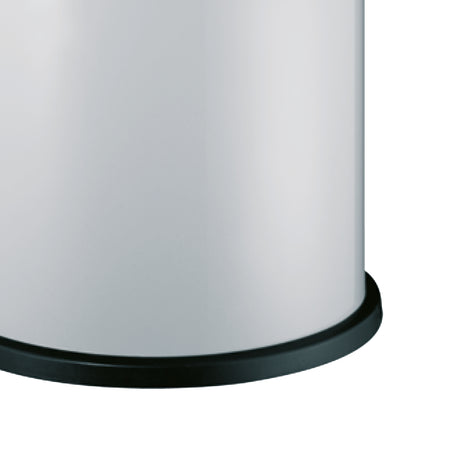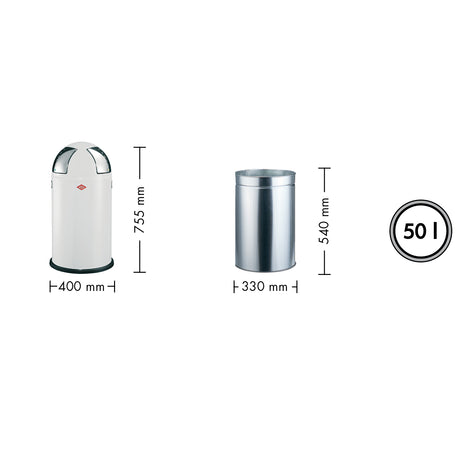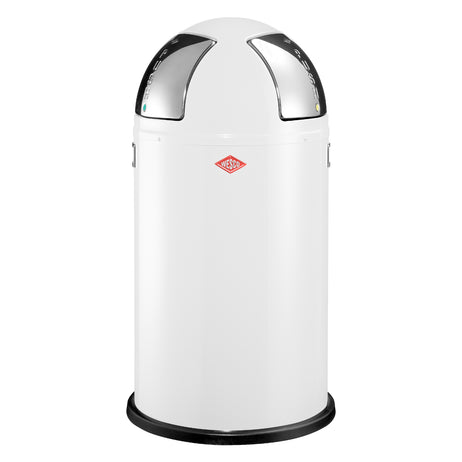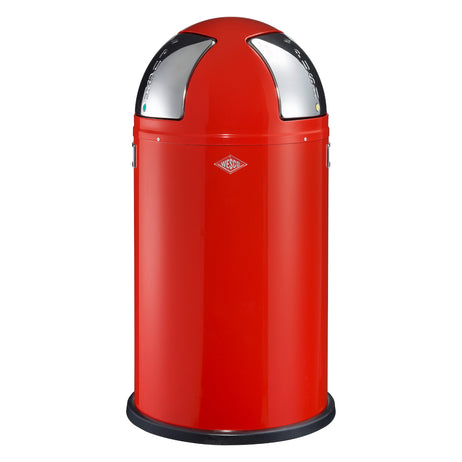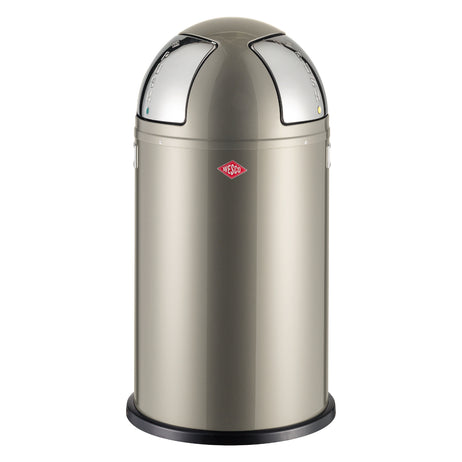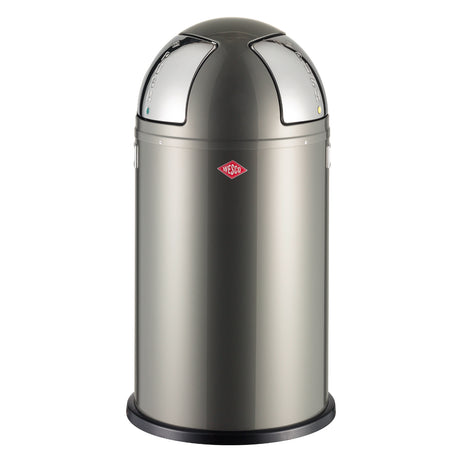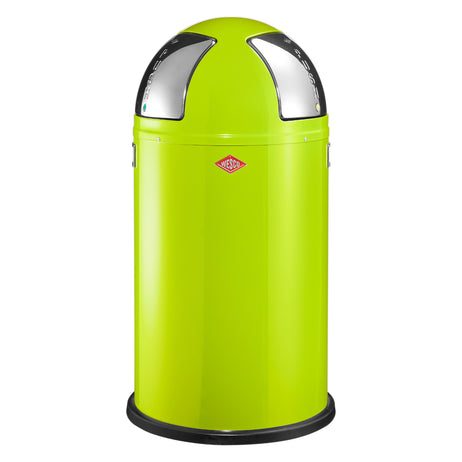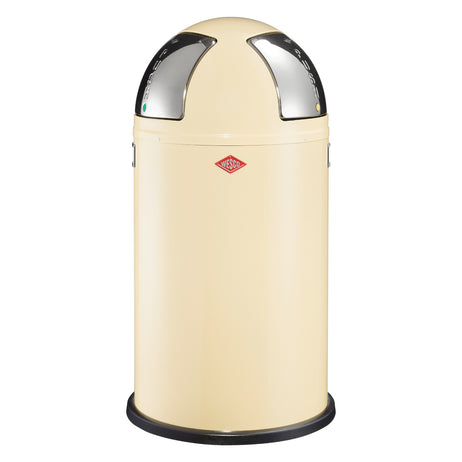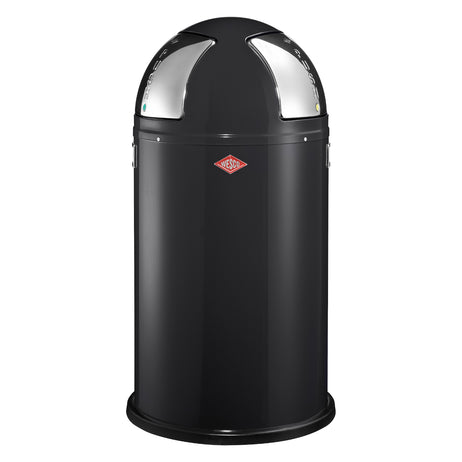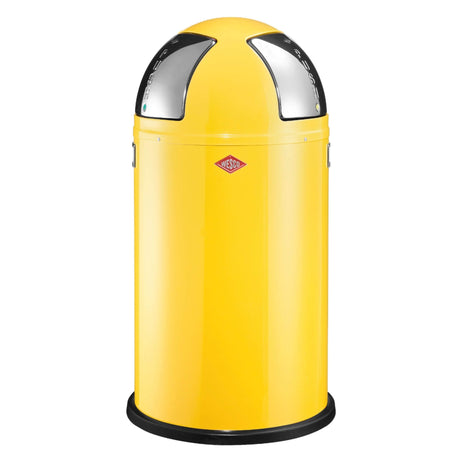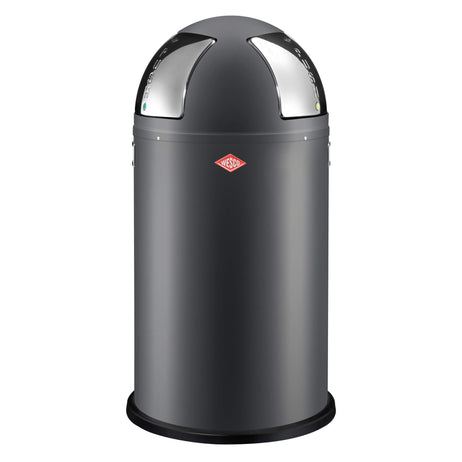 Product Information
Product Info
The Wesco Push Two 50 litre Bin conveniently houses two 25 litre compartments for separating waste ready for recycling. This bin is ideally best suited in a office or workplace environment for dry recycling. ( It is not suited for organic food waste ) The unique feature of the Push Two bin is the placement of two individual stainless steel flaps on either side of the bin, giving each 25 litre inner bin its own receptacle. A sturdy plastic ring stabilises the base while protecting the floor from discolouration and damage.
To empty the bin simply lift off the outer shell and the inner bin is fully accessible.
Material:
Main Body: High quality powder-coated sheet steel.
Push Flaps: Stainless Steel.
Inner Bins: Galvanised Metal.
Base Ring: Plastic.
Handles: Chrome plated plastic.

Cleaning Instructions:
We recommend cleaning the surface with a damp cloth with common household detergent or stainless steel cleaner (for the flap or the stainless steel models). The stainless steel elements can also be cleaned well with window cleaners. Please do not use abrasives or scouring pads. The inside of the bucket and the insert should also be cleaned regularly for hygienic reasons. Powder-coated surfaces are not dishwasher-safe.

| | |
| --- | --- |
| Height | 755mm |
| Depth | 400mm |
| Capacity | 50L |
| Width | 400mm |
| Insert Dimensions | (H) 540mm x (W) 330mm |