Kickmaster 33L Bin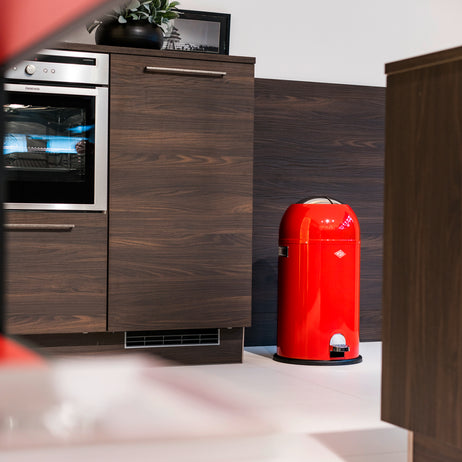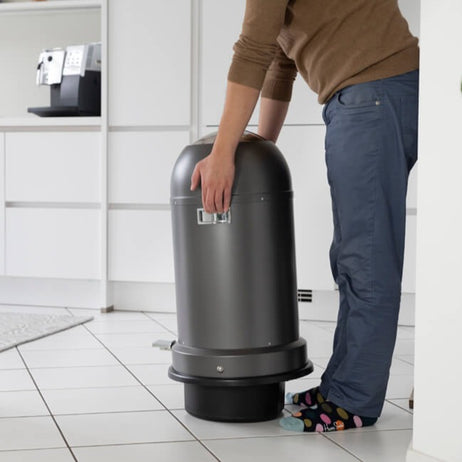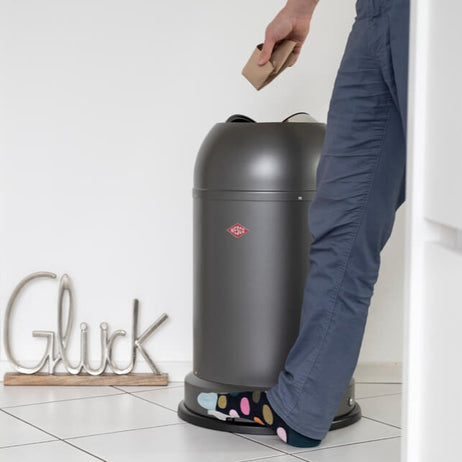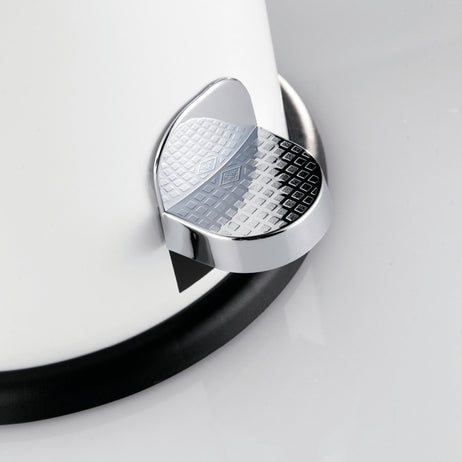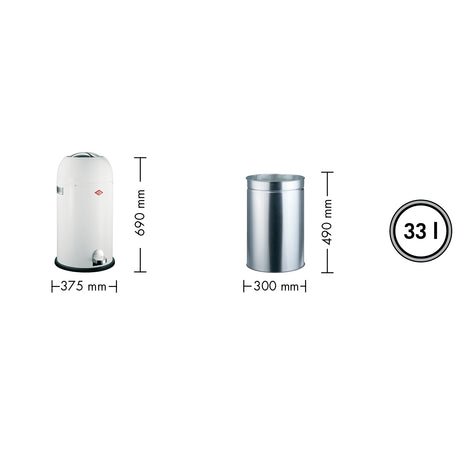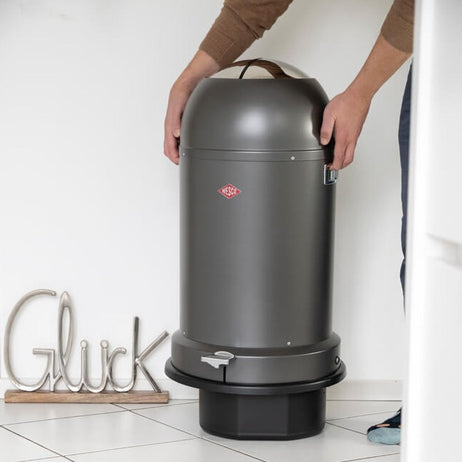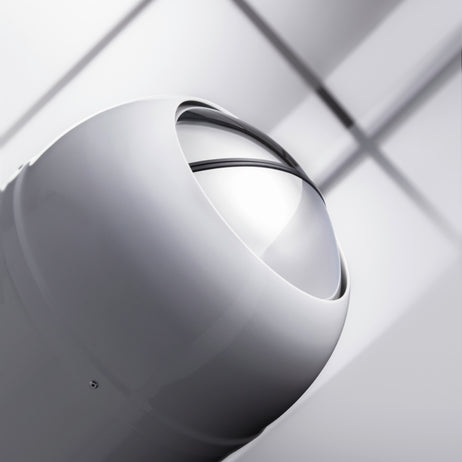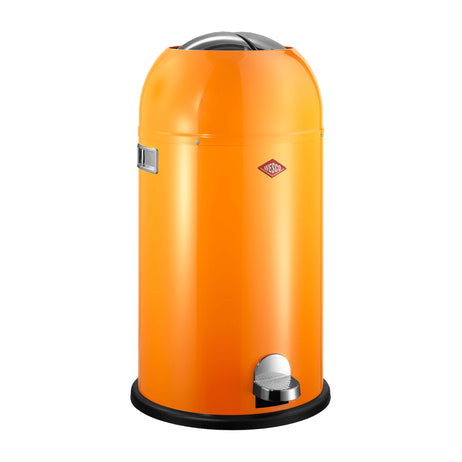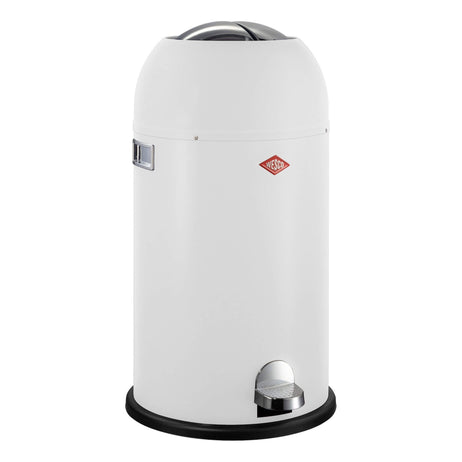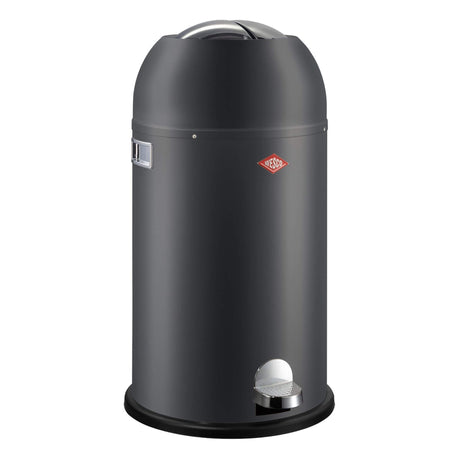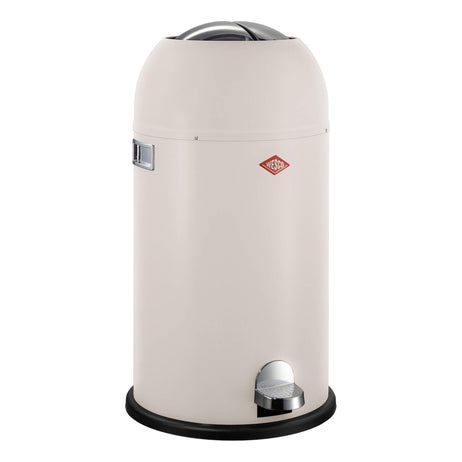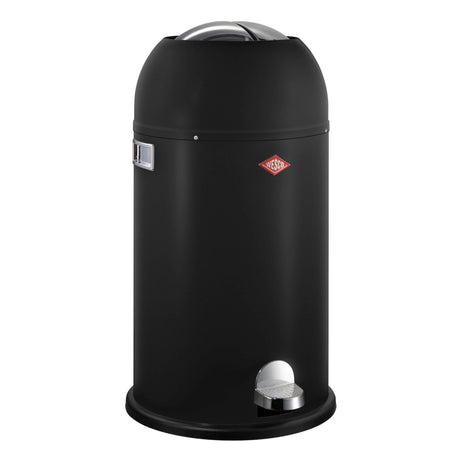 Product Information
Product Info
The Kickmaster 33L is a unique design with retro styling.
The Kickmaster 33L has been designed with a stainless steel central opening top that is foot operated by a sturdy chrome plated pedal. As the pedal is pressed the two shells which form the lid will open, allowing a hands-free operation. The shells are edged with a rubber strip sealing in any odours. 
The innovative feature of an integrated damper regulates the closing and opening of the lid and assures a smooth, silent operation. The Kickmaster has a inner 33 litre removable metal insert allowing for ease of emptying and cleaning. To access the inner bin the outer shell is removed by using the handles at the side, lifting the outer shell up and over the metal inner bin which rests on the floor. 
To empty the bin simply lift off the outer shell and the inner bin is fully accessible.
Material:
Main Body: High-quality powder-coated sheet steel or stainless steel
Flap material: Stainless Steel
Insert: Galvanised Metal
Base Ring: Plastic

Cleaning Instructions:

We recommend cleaning the surface with a damp cloth with common household detergent or stainless steel cleaner (for the flap or the stainless steel models). The stainless steel elements can also be cleaned well with window cleaners. Please do not use abrasives or scouring pads. The inside of the bucket and the insert should also be cleaned regularly for hygienic reasons. Powder-coated surfaces are not dishwasher-safe.
| | |
| --- | --- |
| Height | 690mm |
| Depth | 375mm |
| Capacity | 33L |
| Width | 375mm |
| Insert Dimensions | (H) 490mm x (W) 300mm |
It's lovely ! The top opening is much better in the kitchen than the usual lid.
Being the owner of one for 10 years + Worth every penny.
These bins are the best - look good, large capacity, good seal when closed so no smells, easy to clean and would not look at another make.
Had one for years just replaced it for a different colour :)
Excellent product, if a little expensive. Shipping was fast and arrived with no issues. The quality of the product is excellent also, which we are very pleased with. Only negative I can give is the bun canister doesn?t have a rubber seal to the floor edge.
Wide product range, great communication, and rapid delivery, even on an order made over the weekend.
Absolutely perfect and looks great!
Perfect, expensive but well worth it.
It?s a great quality bin. I purchased my last wesco bin identical design and colour 18 years ago and it?s still going strong...
This is the second bin I have purchased from Wesco because they are fantastic
As nice as the picture and works well
see above comments regarding the bin and the reference to the elastic band and the movement of the bin.