Laundry Boy for Legrabox | 80L | White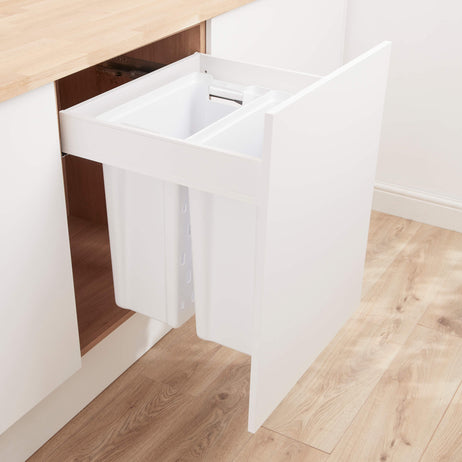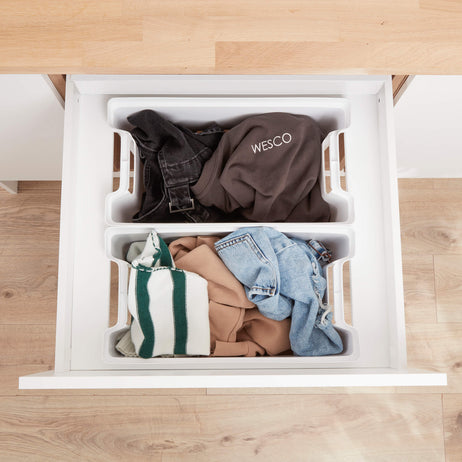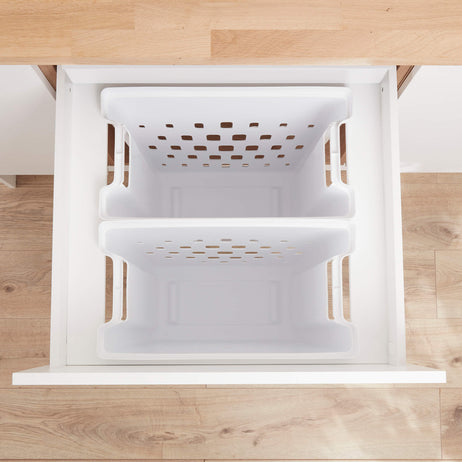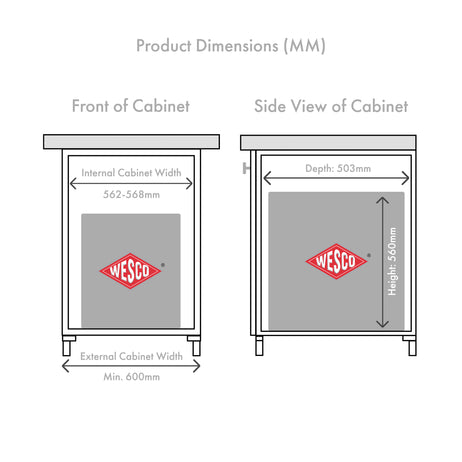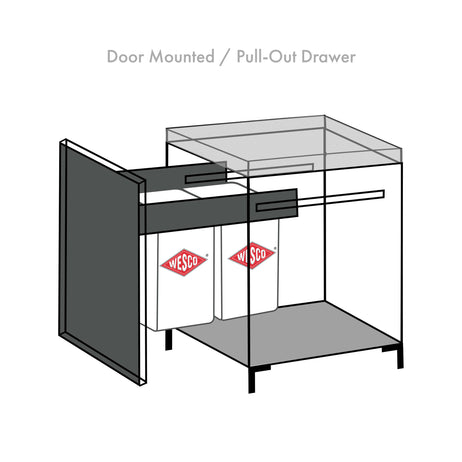 Product Information
Product Info
Integrated pull-out laundry bin for Blum Legrabox - 600mm Door 80L (2 x 40L))
The pull-out in-cupboard Laundry Boy system offers the ideal system for sorting, storing and keeping the bedroom tidy of laundry. 
With the Laundry Boy frame sits within the Blum Legrabox drawer. Experience Elegance in your home, with its clear contours, parallel drawer side design and accent lines. It is simply stunning! It also comes with super smooth, strong runners that effortlessly soft-close.
About:

This 80 Litre version is made up to 2 x 40L inner baskets, each basket has cup handles making it easy for each basket to be pulled out and transported. One basket for whites, one for colours - simple! It is suitable for 600mm wide cabinets based on 16-19mm thick carcass walls.
Operation: The Laundry Boy system is mounted to the cabinet door, as the door is pulled out the bin compartments come out simultaneously.
Upgrades:
Why not add some technology with the Blum Servo-Drive Uno for effortless electronic opening Click here >>
This Laundry Boy (LAB826640-01LGB) comprises of:
1 x Steel Frame 
2 x 40L Inner ventilated Plastic Baskets with cup handles in white.
1 x Blum Legrabox Drawer for fitting
To assemble this bin system some DIY skill will be required.
Click here to view the fitting guide >>
Built In Dimensions

(H) 535mm x (W) 563-568mm

 

x (D) 503mm

Capacity


80L (2 x 40L)


Minimum Cabinet Width


600mm


Colour
White
Door Type
Pull-out Doors