Polished Recessed Handle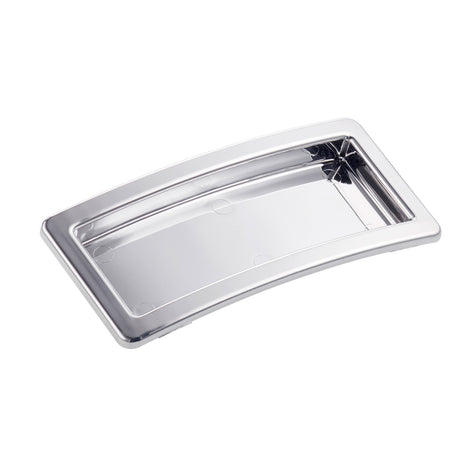 Product Information
Product Info
Replacement recessed handle in a polished chrome finish.
To suit:
Pushboy Junior SKU/Art no. 175531

Pushboy SKU/Art no. 175831

Push Two SKU/Art no. 175861

Kickboy SKU/Art no. 177731

Kickmaster SKU/Art no. 180631

Kickmaster Classic Line Soft SKU/Art no. 183631

Spaceboy XL SKU/Art no. 138631
As described easy to fit.
Cheap and doesn't last long before it turns white
Does what they're meant to do
Hard to fit. The plastic did not seem to want to fit and lock back into the metal bin. I don't know how to get them to fit like new.
Cheap plastic and a pain to fit