Edel Double | 30L | Stainless Steel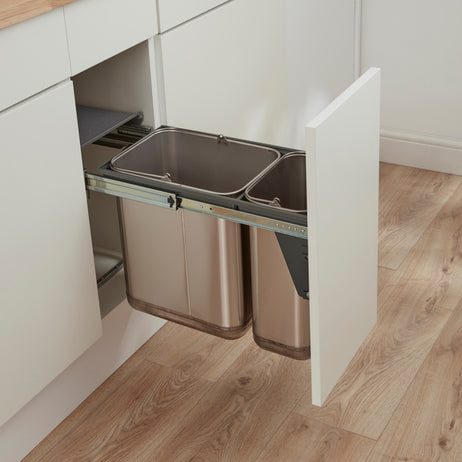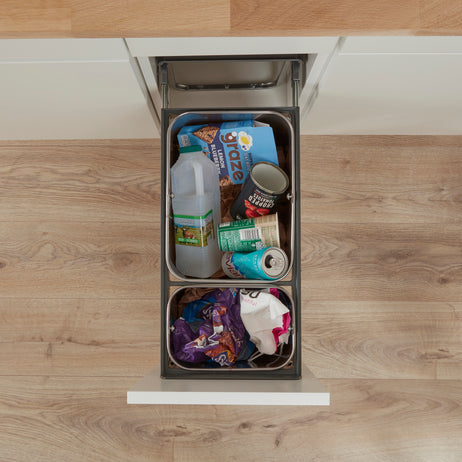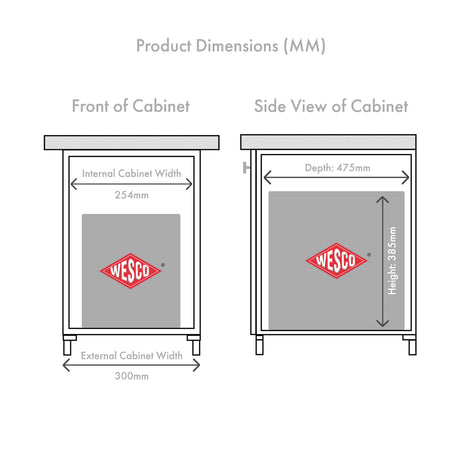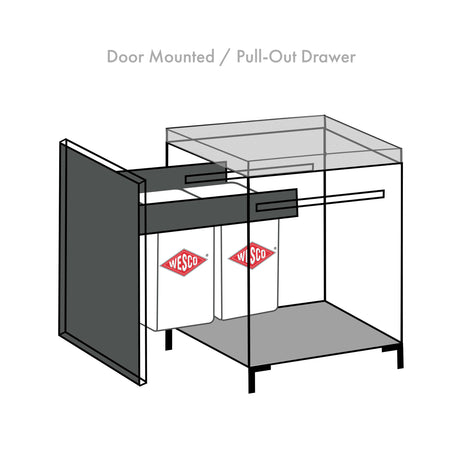 Product Information
Product Info
The Door Mounted Edel Double 30L Stainless Steel waste bin uses high quality full extension ball bearing runners. This bin system is fixed to the base of the cabinet along with a front plate fixing the bin to the door front. This mounting allows the bin system to be used within cabinets 300mm - 400mm
This bin is made up of 1 x 20L and 1 x 10L high-grade Stainless Steel compartments that are perfect for separating and recycling household waste. They are simple to remove making waste removal and cleaning a breeze, these stainless steel buckets are sturdy, long-lived and hygienic. Both 20L & 10L  bin compartments sit beneath an odour trap lid, keeping any odours contained.
Operation: Using this bin is easy and simple, as the door is pulled out the bin compartments come out simultaneously. A gentle push will return the bin back inside the cabinet.
Click here to view the fitting guide >>
Built In Dimensions

(H) 385mm x (W) 254mm

 

x (D) 475mm

Capacity


30L ( 1 x 20L & 1 x 10L ) 


Minimum Cabinet Width


300mm


Colour
Stainless Steel

Door Type
Pull-out Doors
Product is good but nlacks sideways support at the sliding rail level.