Pullboy AZ for Antaro | 42L | Alu Grey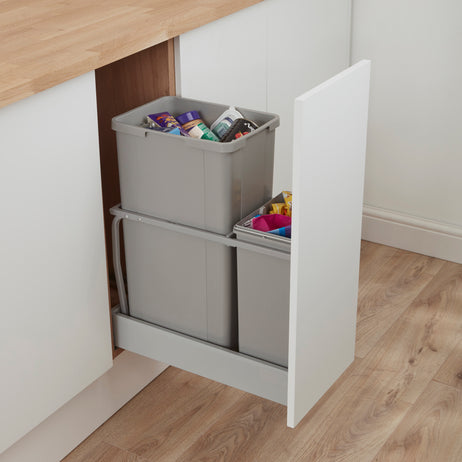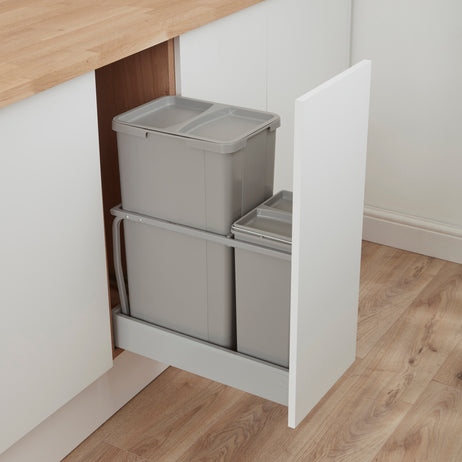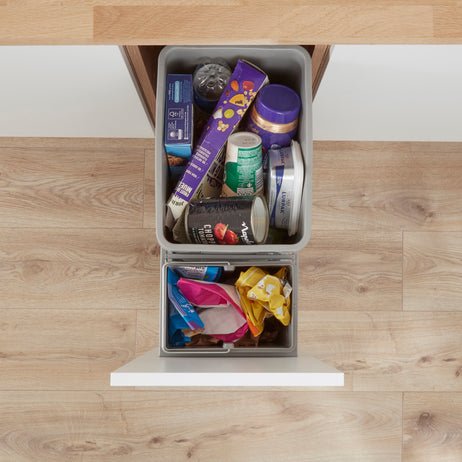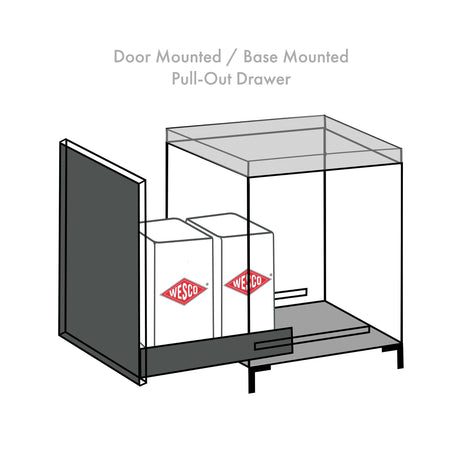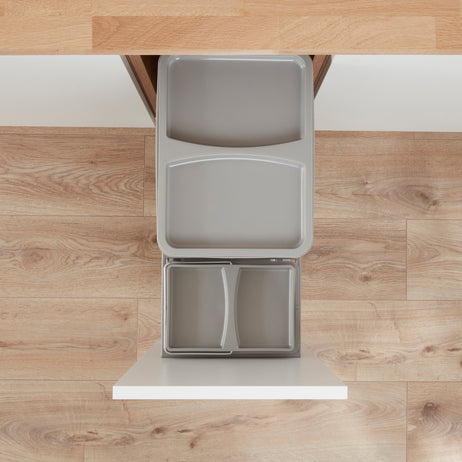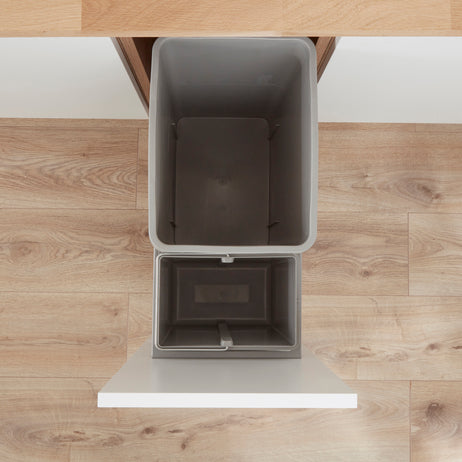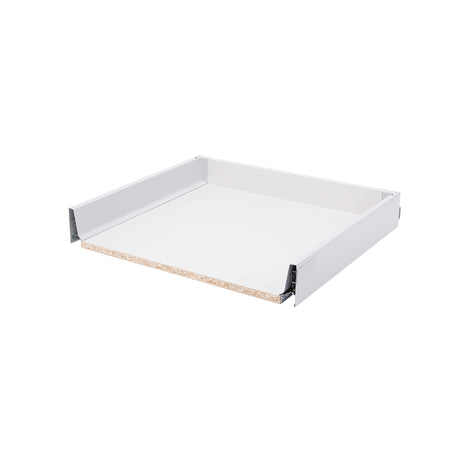 Product Information
Product Info
The Pullboy-AZ is ideal for recycling and compostable waste with its dual compartments. It's narrow width makes great use of space within a 300mm wide base unit (based on a carcass thickness of 16-19mm) with a pull-out door.

This system is supplied with a total capacity of 42L and consists of 1 x 32L and 1 x 10L bin compartments with lids. The 32L can be used for general or recycled waste and the 10L is a great size for household compostable waste. The two bin compartments are positioned within a steel frame, you can choose which bin sits at the front and back by re-positioning the cross-divider.
Operation: Using this bin is easy and simple, the drawer and frame are mounted to the door, as the door is pulled out the bin compartments come out simultaneously. A gentle push will return the bin back inside the cabinet effortlessly and silently.
Upgrades: 
Why not add some technology with the Blum Servo-Drive Uno for effortless electronic opening Click here >>
This Pullboy-AZ bin system comprises of:
1 x Steel Frame
1 x 32L Inner Bin Insert
1 x 10L Inner Bin Insert
1 x 32L Bin Lid
1 x 10L Bin Lid
1 x Fixing Bracket Set to attach your door
Please Note: This waste bin system requires the addition of a 300mm wide Blum Tandembox drawer for it to be installed. Choose from the drop down options to purchase this bin system including or excluding the drawer.
To assemble this bin system some DIY skill will be required.
Click here to view the fitting guide >>
Built In Dimensions

(H) 590mm x (W) 262-268mm 

 

x (D) 503mm

Capacity


42L ( 1 x 32L & 1 x 10L  )


Minimum Cabinet Width


300mm


Colour
Grey

Door Type
Pull-out Doors
I gave this a 4* rating as it could be slightly better if it came with brackets to hold the two bins at the same level (I modified mine to do this) and also the 2nd bin is shorter than the main one so has slightly less capacity than it could have. This isn't any fault of Wesco, who are excellent, this is the design from the manufacturer.