Replacement Pedal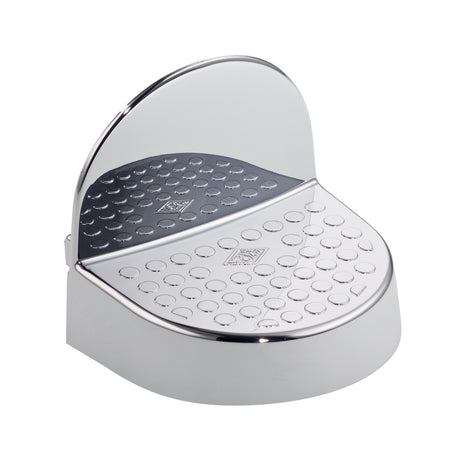 Product Information
Product Info
Suitable for the following original Wesco products:

Kickboy - SKU/Art. No. 177731 or 177734 
Kickmaster - SKU/Art. No. 184631, 180631 or 180634
Liftmaster 40 liters - SKU/Art. No. 186631 or 186642
The pedal is not compatible with the Kickmaster Junior (SKU/Art. No. 180312) and also not with the Kickmaster Classic Line Soft (SKU/Art. No. 183631).
Click here to watch the fitting video >>
Great product easy to install love wesco
Very happy and it was brilliant to be able to buy a replacement peddle for Wesco waste bin; but given the price of the bin originally - not sure why peddle isn't better quality and made of better materials, rather than plastic.
I sent a photo to Wesco showing the issue with my pedal. They recommended what to buy to solve it , it arrived promptly, easily fitted and problem solved !
It was a bit expensive but cheaper than buying a new bin.better if the pedal was metal though.
Overpriced part and delivery cost
speedy delivery for replacement pedal on pedal bin
Surprised itwas plastic, not sure how strong it will be
OK it was only a pedal though
I had to hammer the replacement pedal into the grooves of the bottom ring as it did not fit on to the ring exactly! not sure how it will last as it may have damaged the pedal.
easy to fit, hope it lasts longer than the last one!!
Overall very impressed with service and product.
Product screw holes do not align correctly ?
The product was good and delivery excellent
Good quality... easy to fit
Easy to fit. My bin is now complete!
Does what it says on the tin
The part should have been of steal
Easy to fit and the bin is now like new, not bad for a pedal bin considering it is 12 years old.
It looks great even if it's plastic masquerading as metal